Doctorate in dental medicine University of Montreal 2006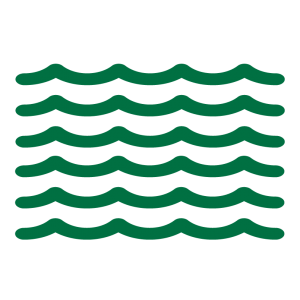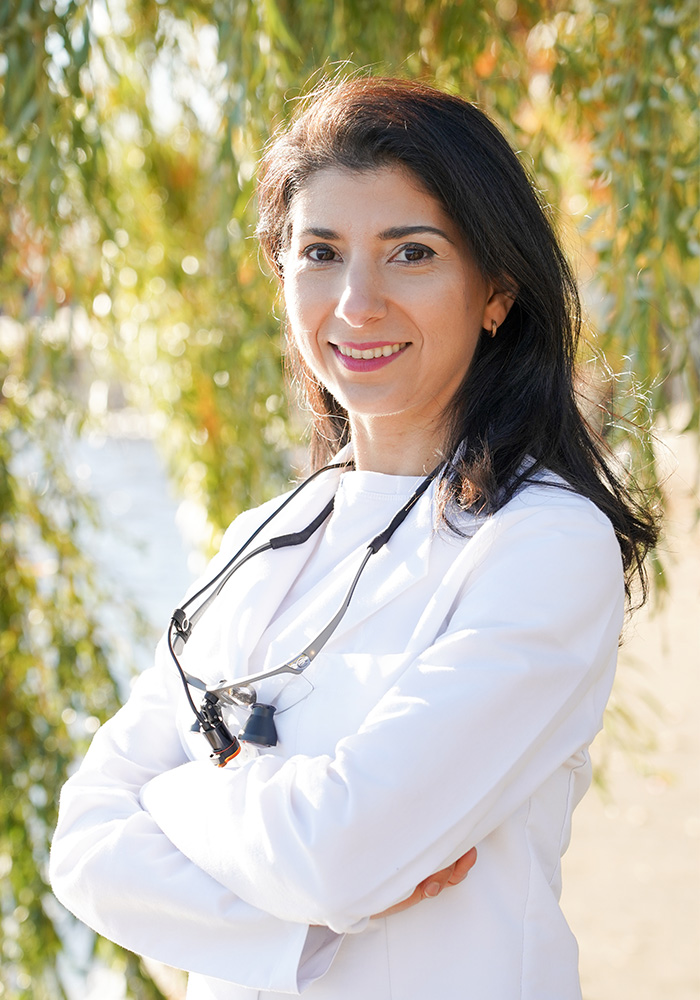 Miriam: 15 years of experience
Dr. Miriam Safadi received her doctorate in dentistry from the University of Montreal in 2006. Having started in Laval and Nunavut, she has traveled the world working as a volunteer with organizations such as Dentists Without Borders. Her experience and acquired training will allow you to obtain her versatile services, whether it is the placement of dental implants, gingival grafts, complex extractions, root canals as well as all basic treatments. 
Mother of three young children, Miriam easily creates a bond of trust from the first moments with her youngest patients. His professional practice is deeply human. Integrity and professional precision are also at the center of each visit. Miriam ensures that every patient receives the best care in a fair and equitable manner. Whether it is for a routine examination or a specific treatment, you can count on her attentiveness and listening skills and above all on the experience of Dr. Miriam Safadi. As Miriam puts it so well, for every problem there is a solution. Meet her with confidence, Miriam will welcome you with open arms. 
In her spare time, she loves to travel and discover new activities of all kinds. A great fan of nature, the outdoors and water sports.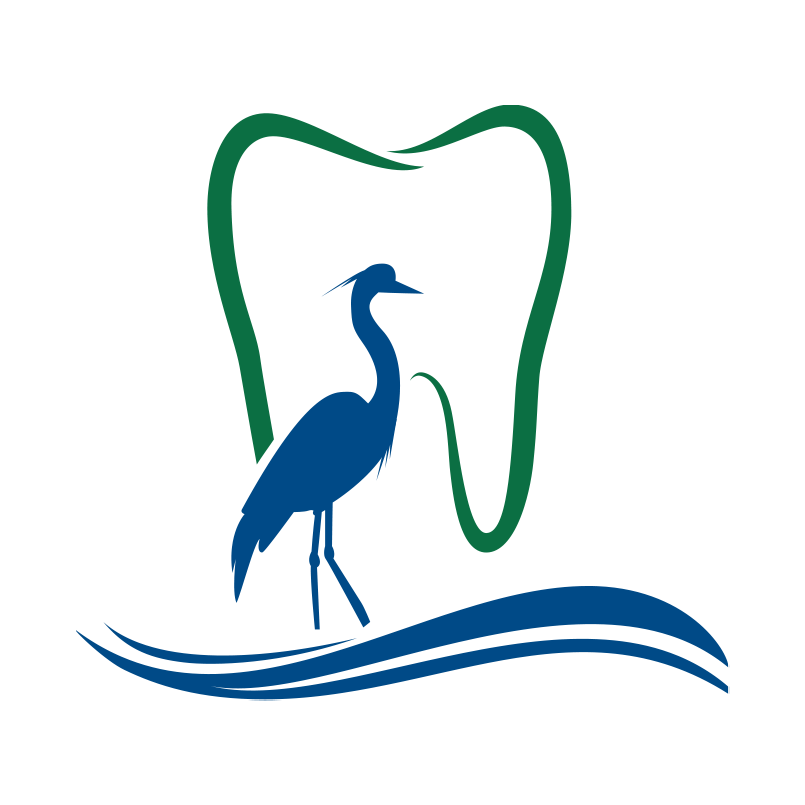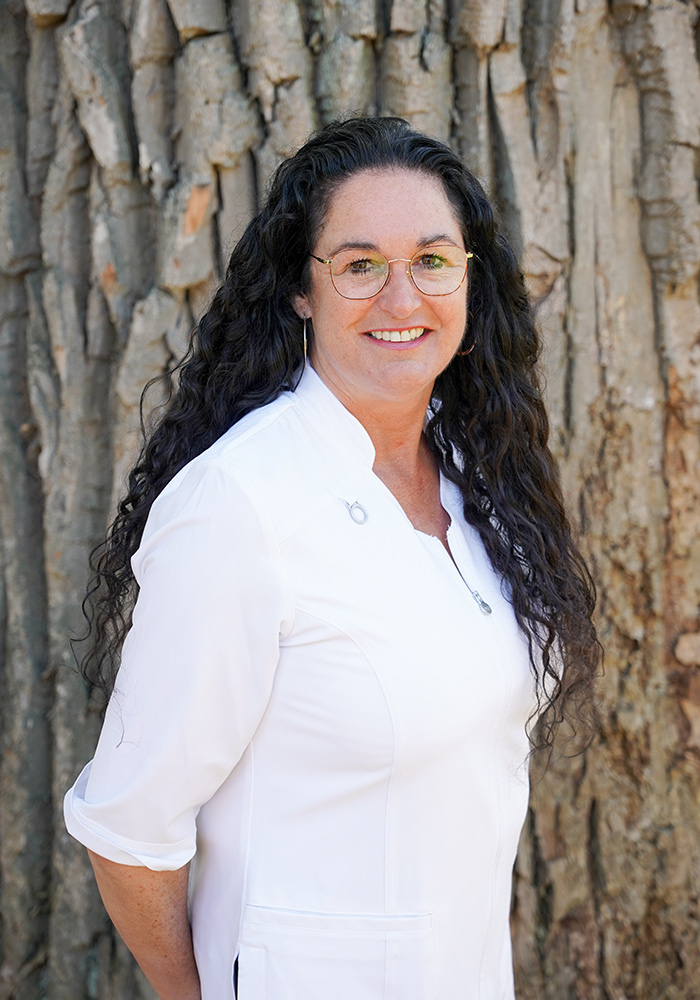 Dental hygienist member of OHDQ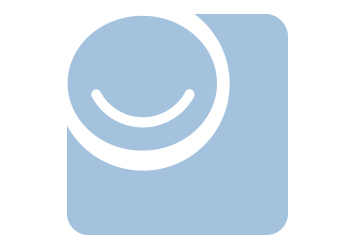 Carole Leboeuf R.D.H. : 40 years of experience
Carole is a dental hygienist graduated since 1988. She is passionate about the dentistry field. She began her career as a receptionist and dental assistant, to then specialize in prevention and devote herself to patient services and follow-ups.
She is, thanks to her welcoming and jovial personality, a key professional of our team in prevention of oral diseases. She will provide you with preventive treatments and guide you according to your respective needs towards optimal dental health.
For the past few years, Carole has enjoyed taking on new challenges. In October 2019, she founded her company Dentiexpert, thanks to her extensive dental experience. Its objective: to help and coach professionals in the field. But also to introduce the world of dentistry to interested candidates. You can consult her website dentiexpert.com.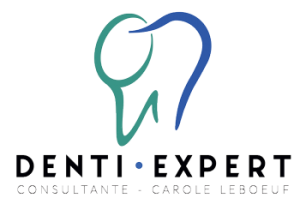 In 2021, she misses her patients and her friends. And for this reason, the Lac Saint-François Dental Clinic was created. Her goal, is to offer her experience and preventive services to the community.
Carole is known for her sense of humor, her ability to communicate and put you at ease in all circumstances. In her spare time, Carole enjoys life, laughing, teasing, traveling and discovering new cultures. Nature and animals are her greatest passion.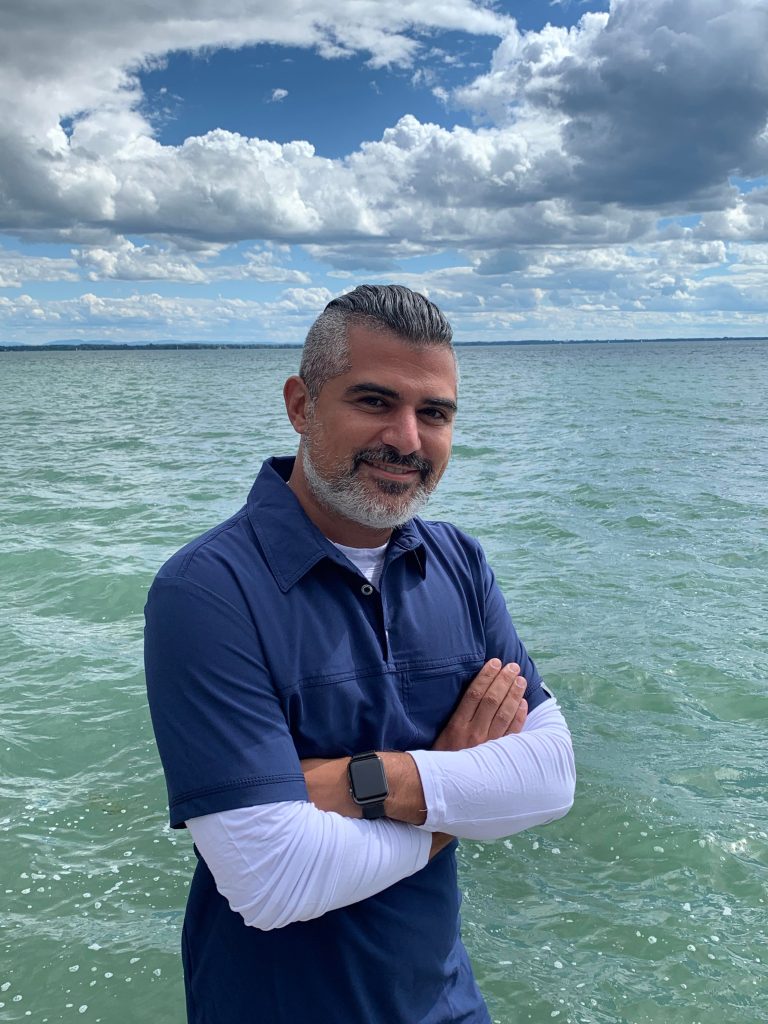 Dr Benjamin : 10 years of experience
We would like to welcome the Dr. Benjamin Oliel joining our great team!

Dr. Benjamin Oliel graduated in medicine dentistry in 2013 from the University of Montreal. He did an internship in Paris in two internationally renowned hospitals. He then continued his career in the northern Canadian territories and ends up settling as a partner in a dental clinic in Laval. The experiences and training acquired during his ten years of practice will lead him to a dentistry focused on aesthetics and surgery. Root canal treatments, crowns, extractions as well as basic treatments will also be offered by the latter.

Dr. Oliel combines human and professional qualities to welcome you in a warm and friendly atmosphere. In addition, the care you will receive will meet your expectations since the professionalism and perfectionism he has will make him your trusted dentist.
 
Finally, Benjamin has an affinity for travel, new encounters and unexpected discoveries. Come see him, he will put you at ease from your first visit.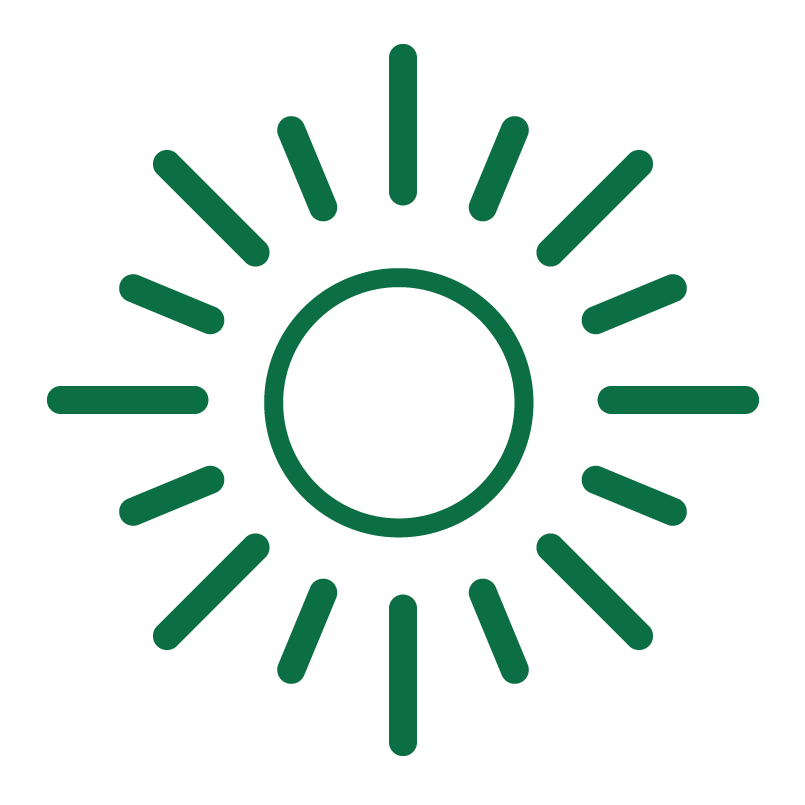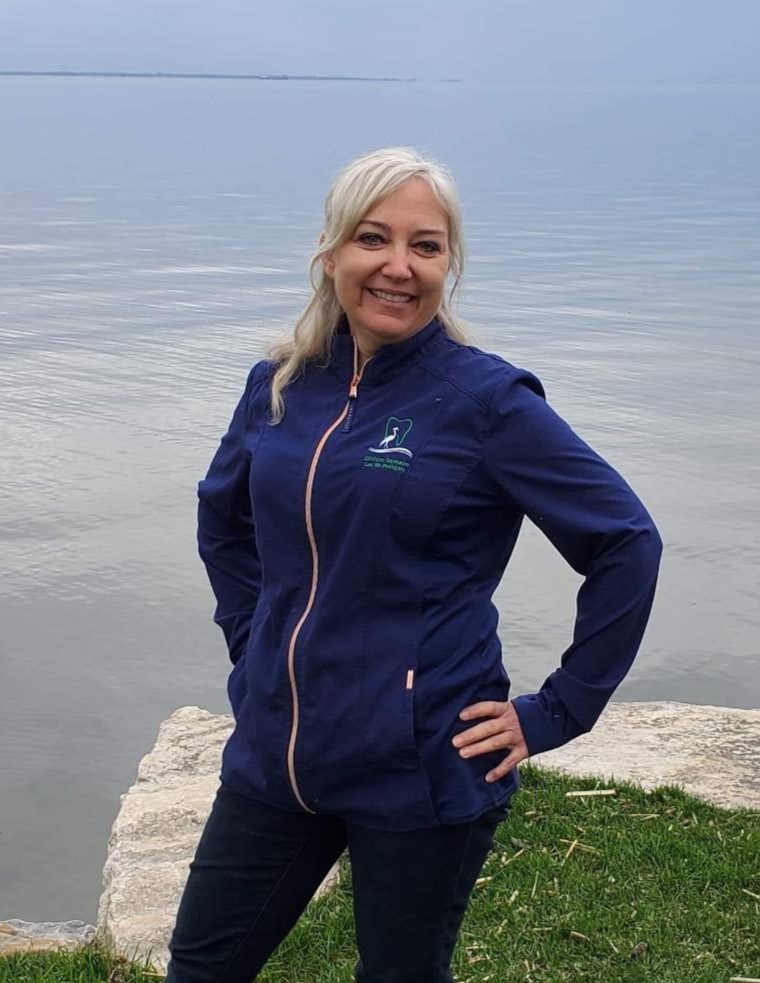 A graduate of Laval University since 1993, Nathalie is passionate about dentistry. That same year, she became the owner of her own dental clinic in Bromont, where she managed until 2019.
In 2017, she decided to go to Guatemala for a humanitarian trip to provide dental care to people in need. She leaves her clinic in Bromont in April 2021 to undertake new challenges and to offer her experiences and excellent services in our region, which she has adopted. She loves and excels in extractions of all kinds. In addition, she performs gingival grafts and offers explanations and informed treatment plans.
In addition to dentistry, Nathalie is passionate about scuba diving, cycling and motorcycling. She is a thrill-seeker and even won a bronze medal in the Canadian parachute competition. She will be happy to share her experience with you during your clinic visit.
Dr. Arlette Zakaib graduated from the University of Montreal in 1980. Dr. Zakaib has training in pedodontics and dentofacial orthopedics completed in 1982.

A pioneer in Quebec in CEREC technology, she obtained her CEREC II certification in Germany in 1996 and CEREC symposium in 1998. Dr. Zakaib is also certified in laser from the Institute for Dentistry in 2003, certified in INVISALIGN orthodontics in 2008, certified in cosmetic dentistry and dental rehabilitation from the Las Vegas Institute of Advanced Dental Studies in 2012, certified in principle of occlusion ICO at l'institut Canadien d'Occlusion in 2016, certified in sleep apnea in 2016, certified in prosthetic and surgical principles in implantology from Seaforth Oral Surgery in Montreal in 2016.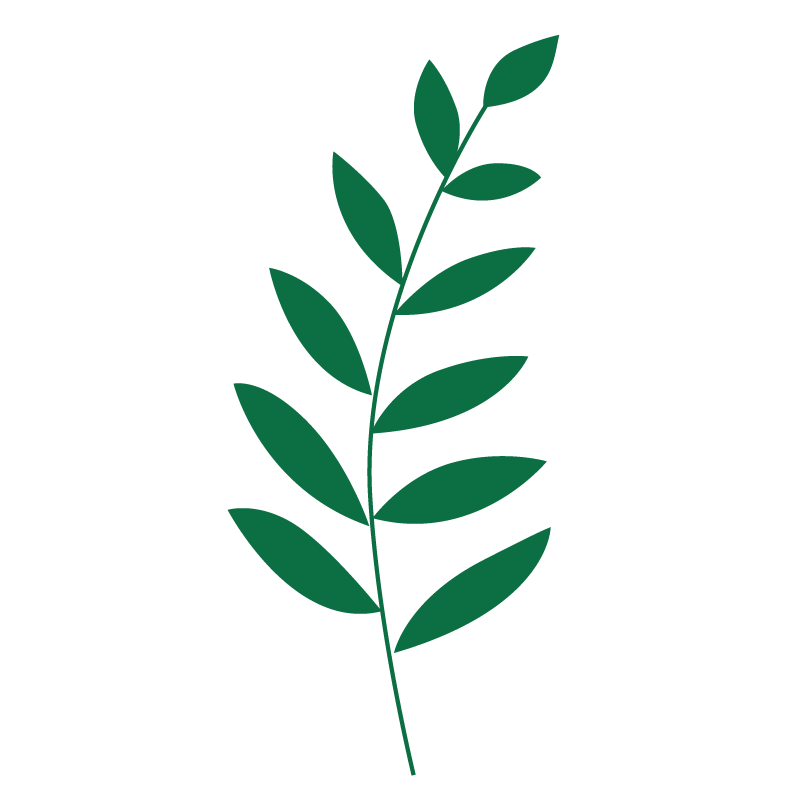 Contact us for an appointment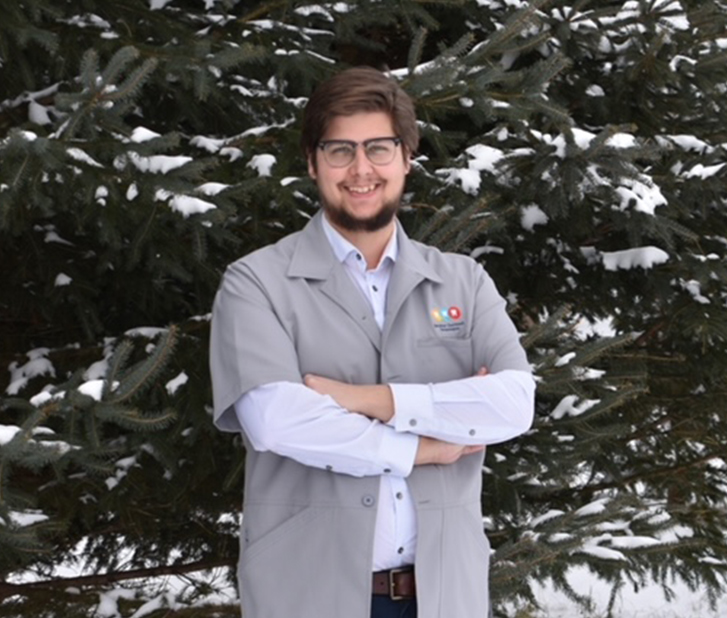 Édouard-Montpetit College – 2015
BPS certification (Biofonctional prosthesis system)
Member of the Order of Denturists of Quebec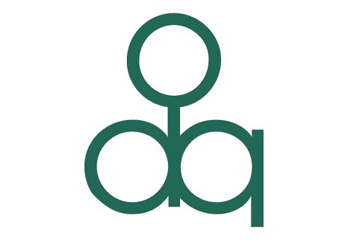 Member of the Association of Denturists of Quebec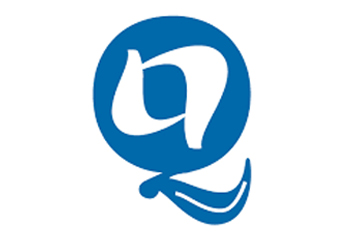 Jonathan Chartrand D. D. graduated from Edouard-Montpetit College in 2015. He offers high quality and personalized denturology services. His listening skills, his precision as well as the importance devoted to aesthetics provide ideal and optimal results. Jonathan is always on the lookout for new ideas and different and innovative working techniques. 
Over the years, he has done many training courses in Quebec. His BPS training allows the manufacture of high quality prostheses. In addition, in 2018, he followed a training course in Europe, more precisely in Germany, in order to further refine his profession. Patient satisfaction is at the heart of his work.
In addition, Jonathan is a passionate conservationist who is deeply involved. For each dental prosthesis made, a tree will be planted in the area. This concrete gesture aims to contribute to the reforestation and the rehabilitation of precarious animal and plant populations. The trees are completely native, and planted according to their ideal geographic distribution. It is a small gesture that lessens the impact of the dental field on the environment. It's a way for us to show that we care about our unique region and surrounding communities.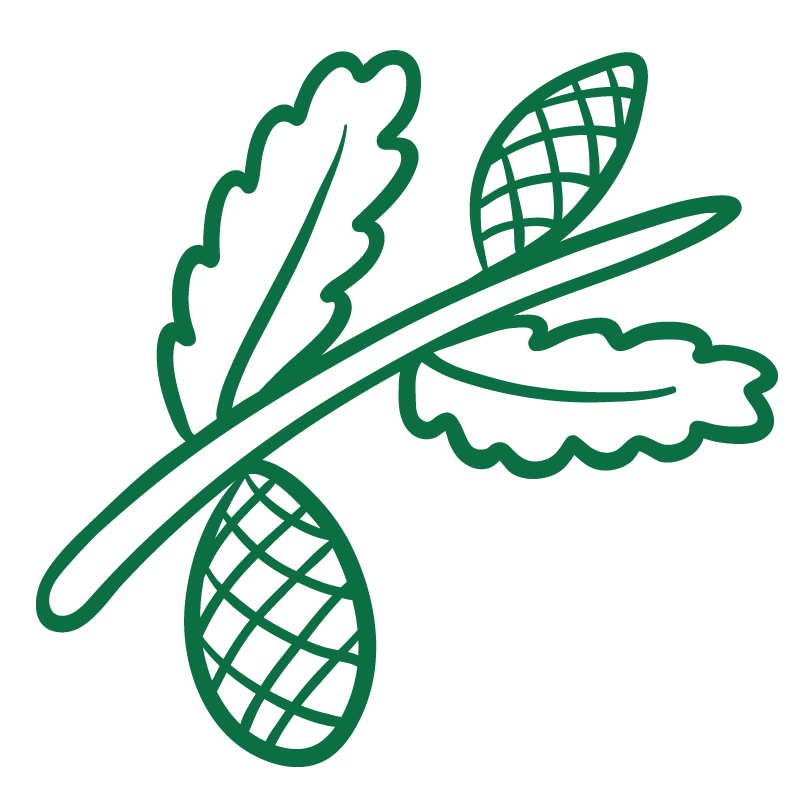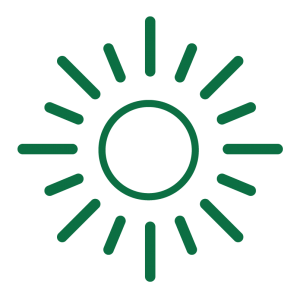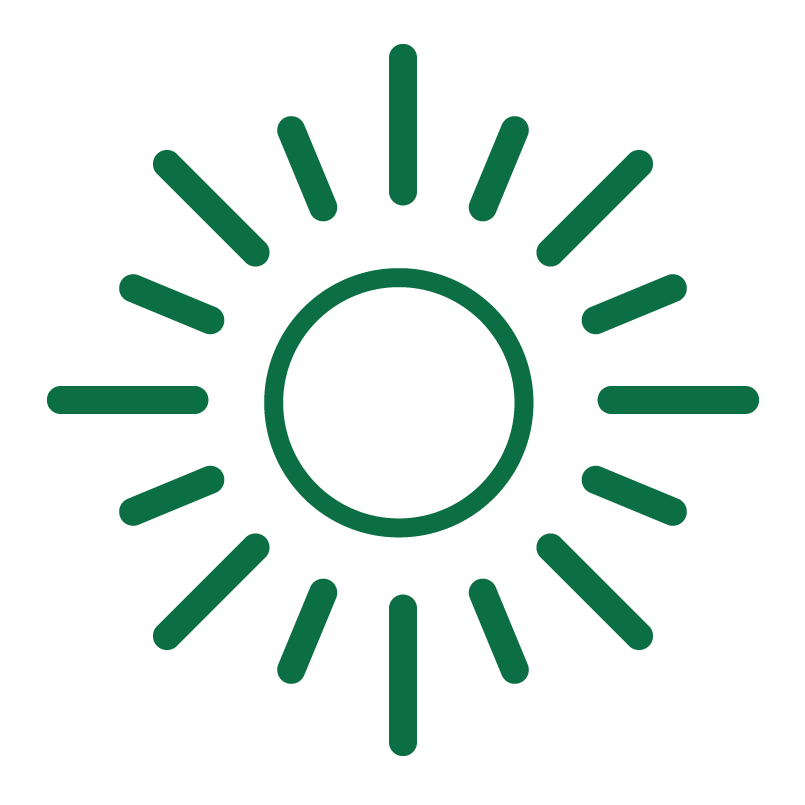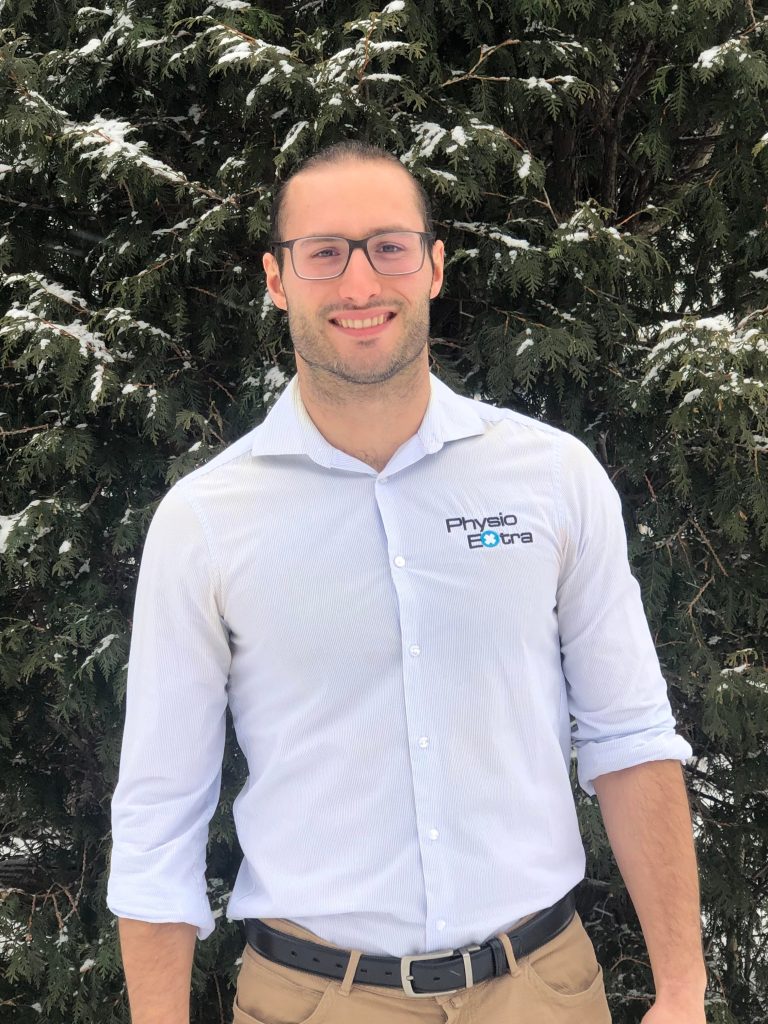 Mathieu Gareau is a graduate of the Université de Montréal and a member of the Ordre professionnel de la physiothérapie du Québec.
Mathieu volunteered as a physiotherapist assistant for the Black and Gold Football Spring Camp at the Valleyfield CEGEP in 2017. He is passionate about outdoor sports (Brazilian martial arts jiu-jitsu, running, physical training, surfing, snowboarding, cross-country skiing, hiking) and some of his hobbies are fishing, hunting, guitar and harmonica. Mathieu loves to observe wildlife, especially birds of prey! He grew up on a farm and has an interest in cattle and horses!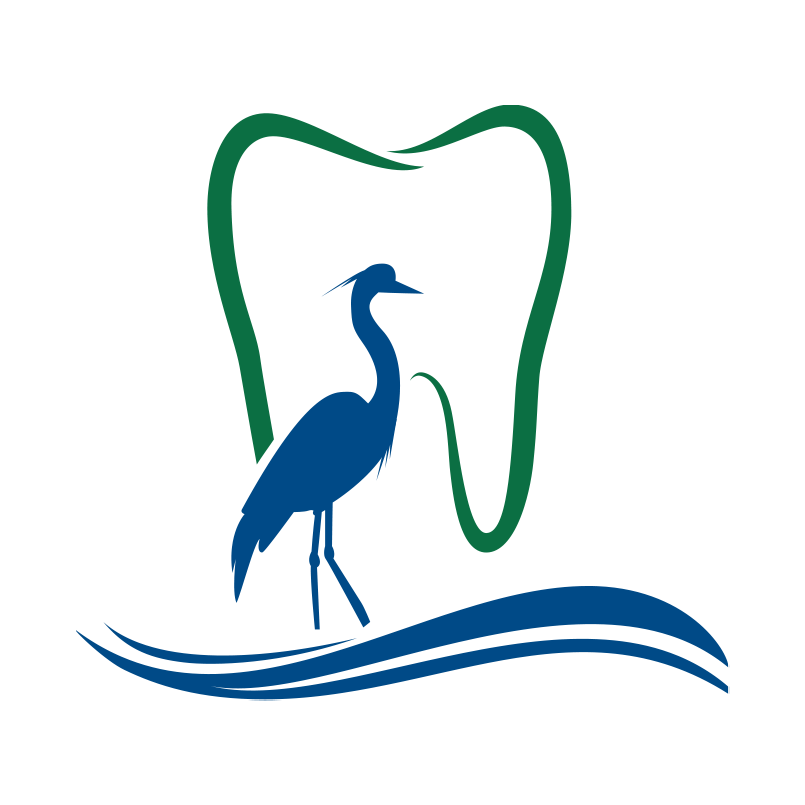 Contact us for an appointment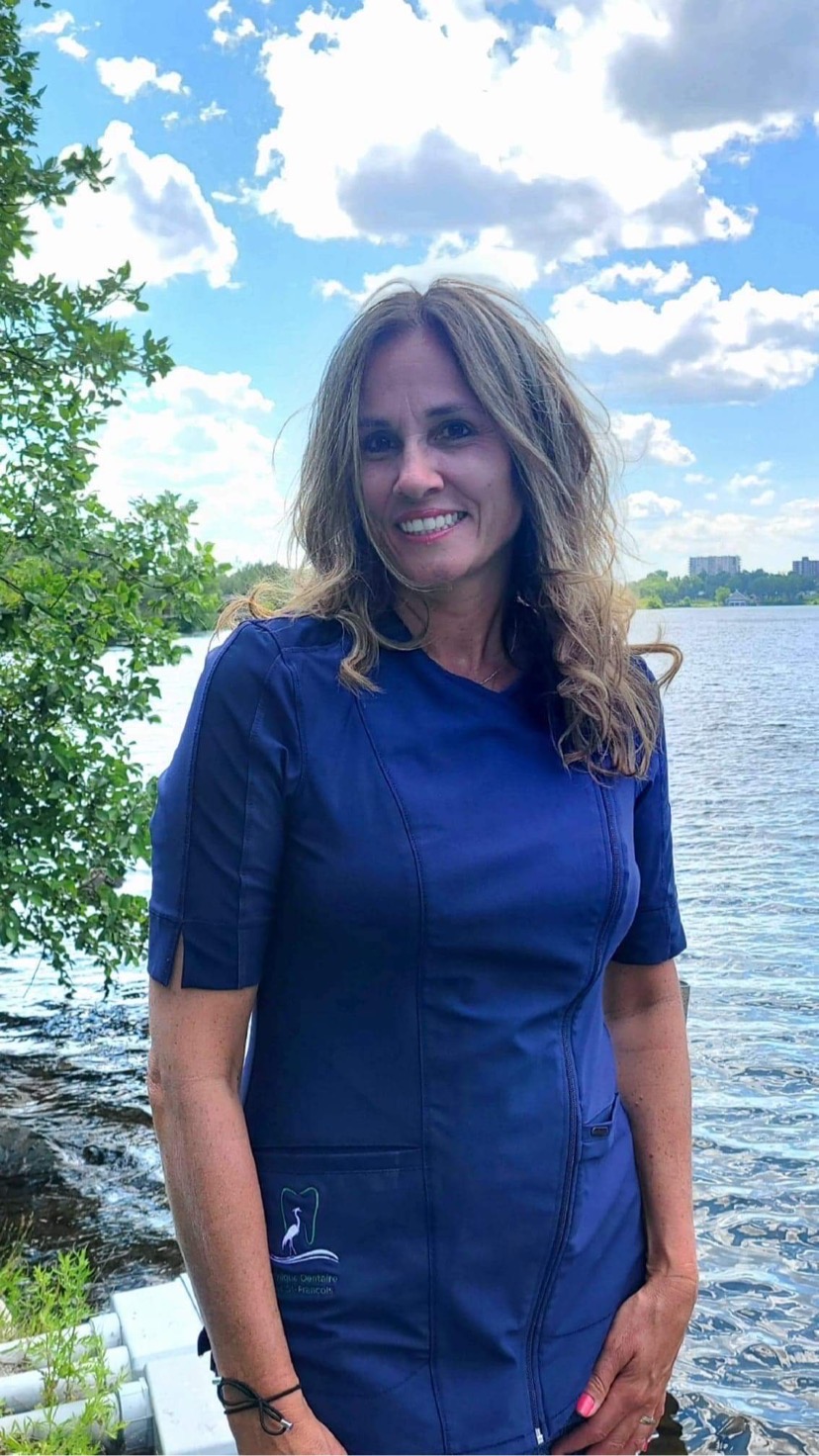 Dental hygienist member of OHDQ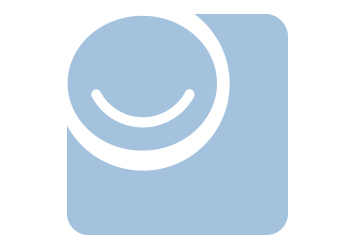 Dental hygienist for 30 years in the private sector, she will be able to guide you gently towards optimal dental health…
What she particularly enjoys about her work is being able to develop a great relationship of trust with patients, based on communication and empathy.
On a personal note, she is the mother of a beautiful 24-year-old girl. She loves to travel, hike in nature and kayak. These activities allow her to recharge her batteries and do her the greatest good!
She is already eager to learn more about you. We look forward to meeting you! Dental hygienist member of OHDQ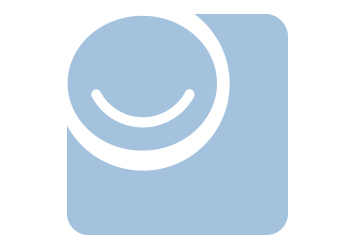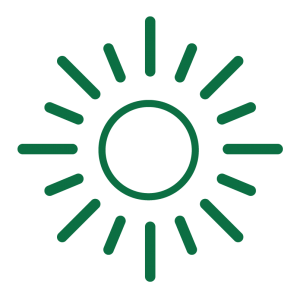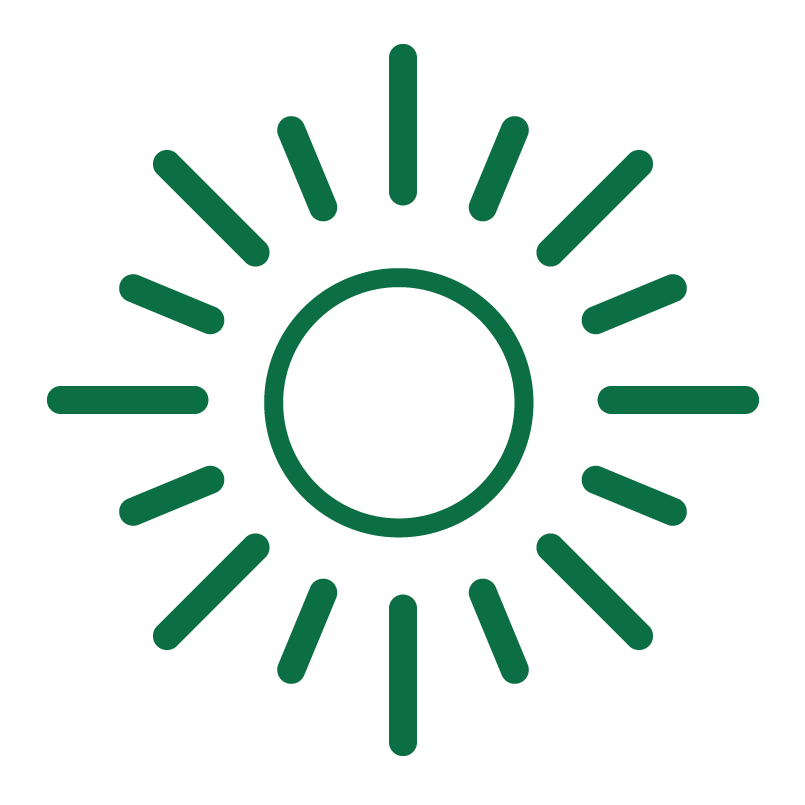 Sophie has been in the business for almost 30 years. She began her career as an assistant throughout her studies in dental hygiene at Cégep Maisonneuve. She graduated in 1996. After all these years in the field, she still loves her work and is known for her great gentleness and attention to her clients.
Sophie is a nature lover, she loves hiking and especially fishing, whether here in Quebec or in the south. Sophie also loves animals a lot. She also has several different species. It's up to you to ask her which ones she has if you see her at the clinic.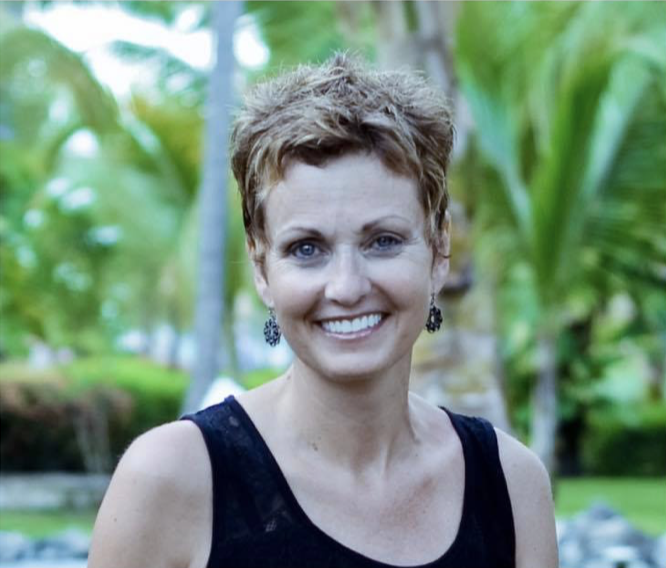 Dental hygienist member of OHDQ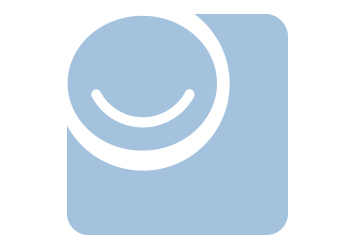 Debbie DesRivières obtained a bachelor's degree in geology from McGill University in 1987 and a DEC in dental hygiene from John Abbott College in 1991. The following year she completed the residency program at the Jewish General Hospital. She began her teaching career in the Department of Dental Hygiene at John Abbott College in the fall of 1998. She has 30 years of experience as a dental hygienist, having worked in a private dental clinic for 19 years.
Debbie DesRivières received the 2018 Performa Award for Quality of Production and Pedagogical Intervention in College Teaching for the English Sector. Gordon Brown, University Dean of John Abbott College: This recognition by the Université de Sherbrooke is well deserved. Debbie spoke to the graduating class of Senior Program Teacher (MTP) demonstrating the leadership and commitment to innovation that our dental hygiene students benefit from every day. Her master's thesis focused on the timing of verbal feedback in the development of students' fine motor skills, on which research was limited. This is an example of a department that has engaged in pedagogy, and a number of teachers have participated in the MTP program." Contactez-nous pour un rendez-vous
Marie-Josée is our multi-tasking contact. She is indispensable to our team. Her gentleness and empathy will surely charm you during your visit. You can meet her outside and inside. 
She's a mom, a grandma, and passionate about the outdoors.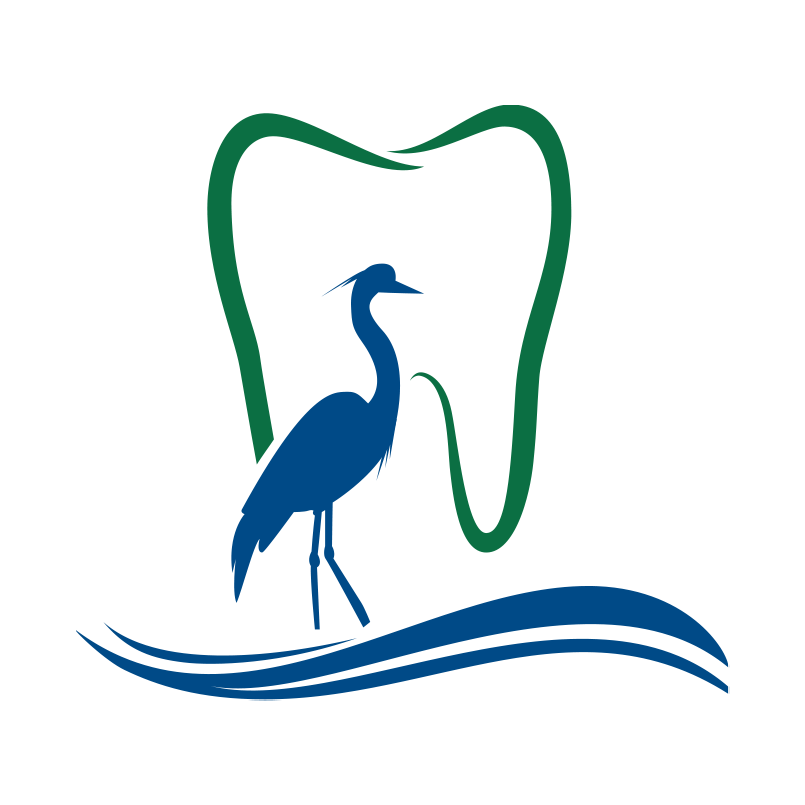 Secretary and administration
Whether it is for your administrative, orthodontic or appointment setting needs, she will guide you and accompany you in the multitude of services we offer at the clinic. What an asset!
Denise is the mother of a boy and a girl. She loves spending time with her family and enjoys camping during the summer season.